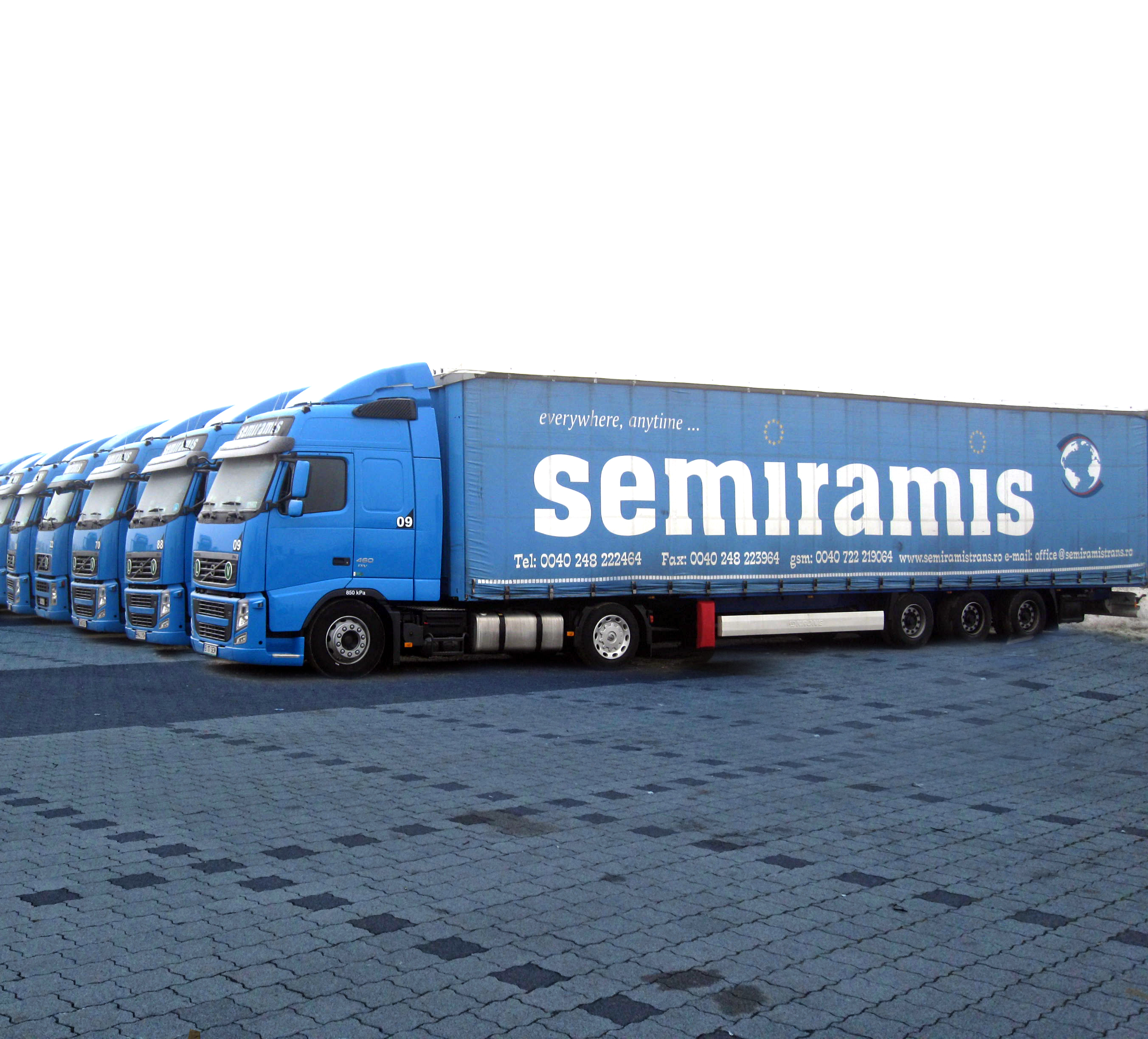 Semiramis provides general goods transportation solutions with vehicles with tarpaulin, tautliner type, Krone and Schmitz mega semi-trailers.
Operations are performed in export, import and intra community. The national transportation is performed only complementary.
The expression of our constant concern for meeting our customers' needs and, in the same time, our care for a healthier and cleaner environment, is translated in the average age of our fleet: 3 years.
The international carriage of goods is performed both in the European Union, in dedicated system especially, and also on the entire territory of Europe, according to the provisions of the CMR Convention.
Everywhere and anytime one requests professionalism, quality, speed, reactivity, flexibility, communication and promptitude, anytime, Semiramis's trucks perform the requested services. 
To identify in real time the position of the truck, they are equipped with state-of-the-art technical devices, GPS systems, the information being downloaded directly from the Dynafleet system.
Semiramis guarantees the quality of service through the constant care of its transportation means to meet the highest criteria of safety and equipment (XL code, straps, brackets, skid-proof mats, blockers).